wendelah1
It's still October 31 on my coast, so I feel fine about posting a Halloween story. In honor of
our dynamic duo winning the Shipper Cage Match
, I am posting some "Halloween (mind) Candy." No spoilers.
Sally says: Yeah, didn't think we could pull it off, didja? No deaths, no major traumas, just some harmless fluff—flirtin' and fuckin' as my granny used to say. Weird family, I'll admit. Speaking as one who has partied in a cemetery on more than one occasion, you can't beat it—they're quiet as the grave.
The link is to AO3, but you can also read this at either author's page at Gossamer if you prefer plain txt. If you do read at AO3, don't forget to hit the Kudos button on your way out. Even visitors can leave a kudo.
Read
"And Dance by the Light of the Moon."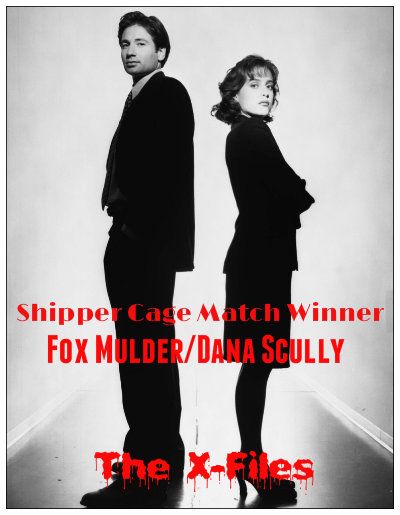 Happy Halloween!